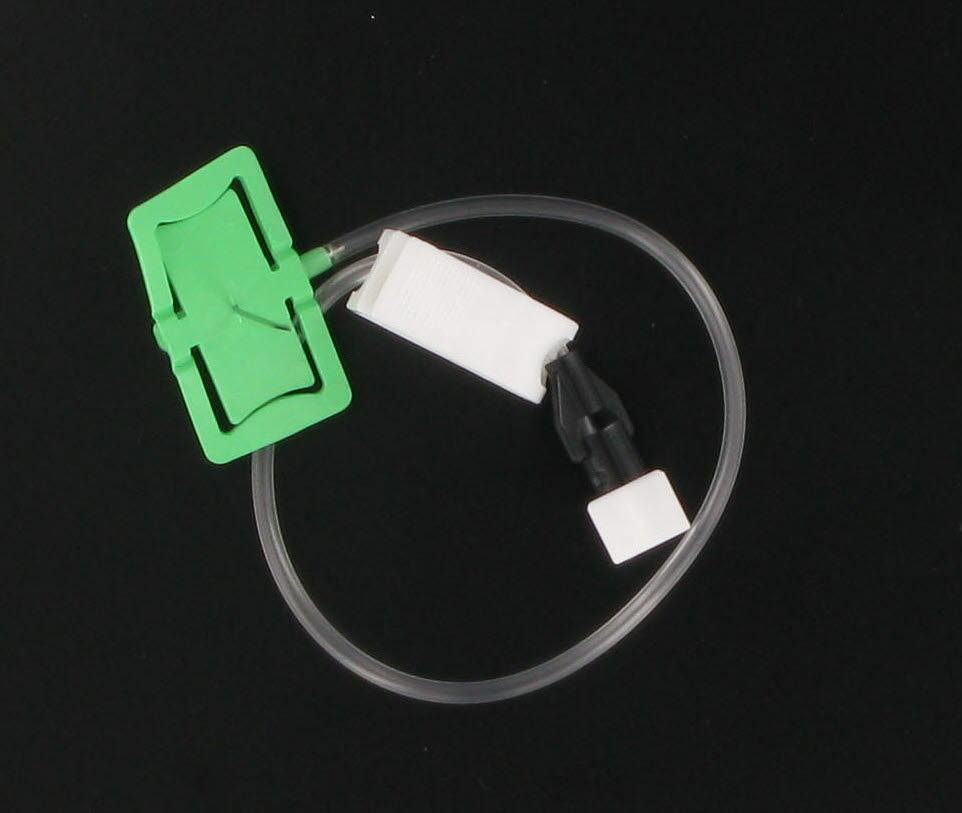 Hubsite
Infusion device with Huber bevel for implantable ports.
About Product
Huber bevel needle curved to 90° with wings and flexible polyurethane extension tube (length 30cm) with clamp.
Presented in a rigid blister pack.
Autoflush on the lateral port of Hubsite (code 1251) and Perfusafe (code 1250) is a closed needleless device allowing blood sampling, intermittent injections or continuous infusions of fluids or drugs.
Autoflush includes a disinfectable piston (disinfection must be carried out before and after each use) which closes automatically when the infusion line or the syringe is disconnected.
Autoflush provides a 0.03ml positive displacement of I.V. solution when the syringe is disconnected from the lateral port of the Hubsite thus eliminating any retrograde flow of blood into the catheter lumen, preventing catheter occlusion.
CT rated: pressure resistance 350 psi.
---
Contains Latex

: No

Contains DEHP

: No

Contains biogical or animal-based product

: No

Non-pyrogenic

: Yes
Contact Information