Pumps
Enteral feeding pump Easylit4
Easylit is a range of enteral feeding pumps, designed for stationary use, ideal for overnight feeding, hospitalised patients and elderly people.
View Product
Easymoov6 Enteral nutrition pump
The easymoov6 ambulatory pump is a continuous flow, rotary peristaltic pump, guaranteeing a constant flow rate throughout the feeding sequence. Lightweight and compact, it fully meets the constraints inherent to ambulatory use. It is also suitable for stationary use and can be attached to a drip stand, using the pole clamp accessory provided with the…
View Product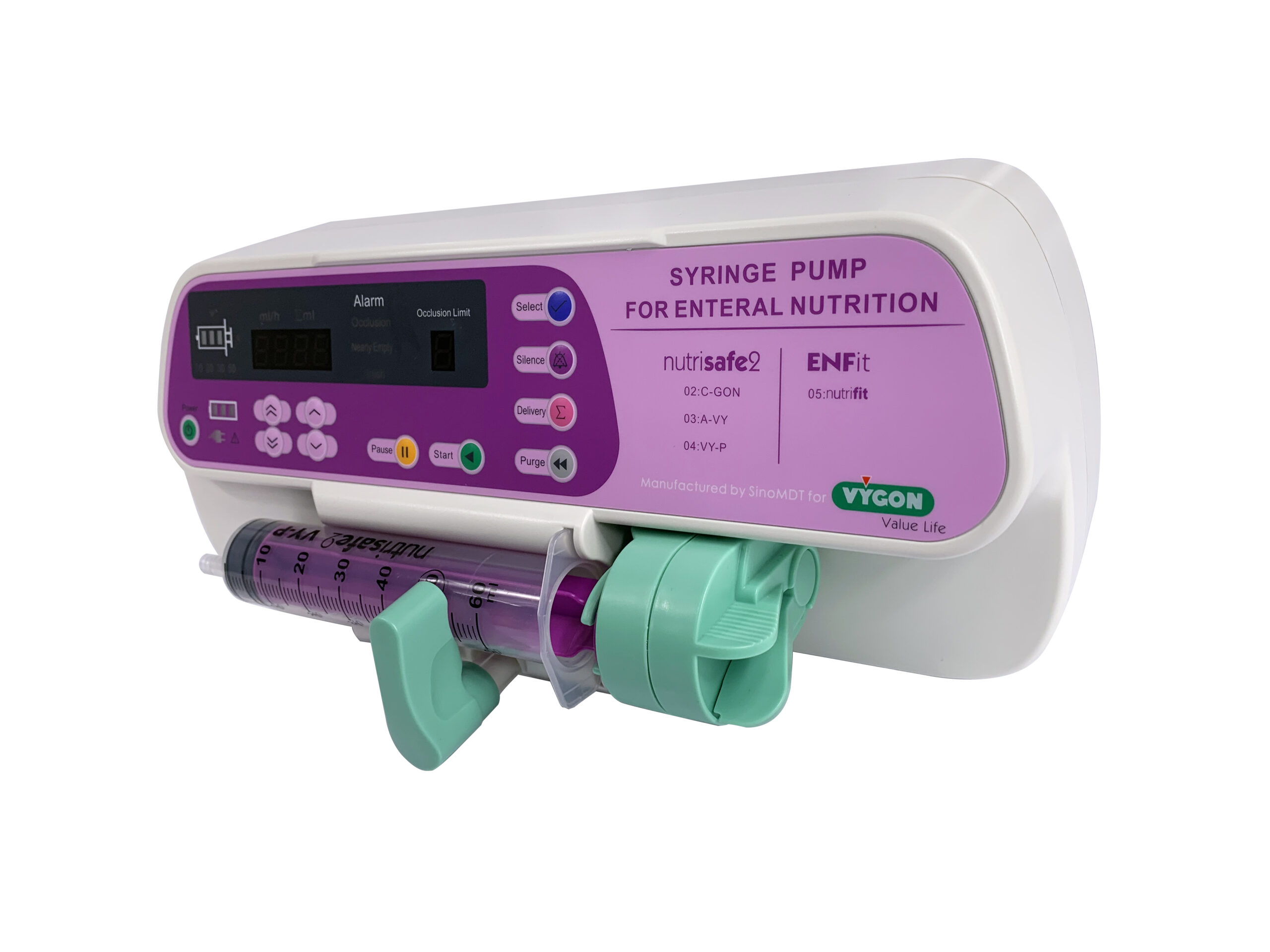 Syringe pump for enteral nutrition
This syringe-driver is dedicated to the administration of enteral nutrition, only for use with syringes for enteral use.
View Product