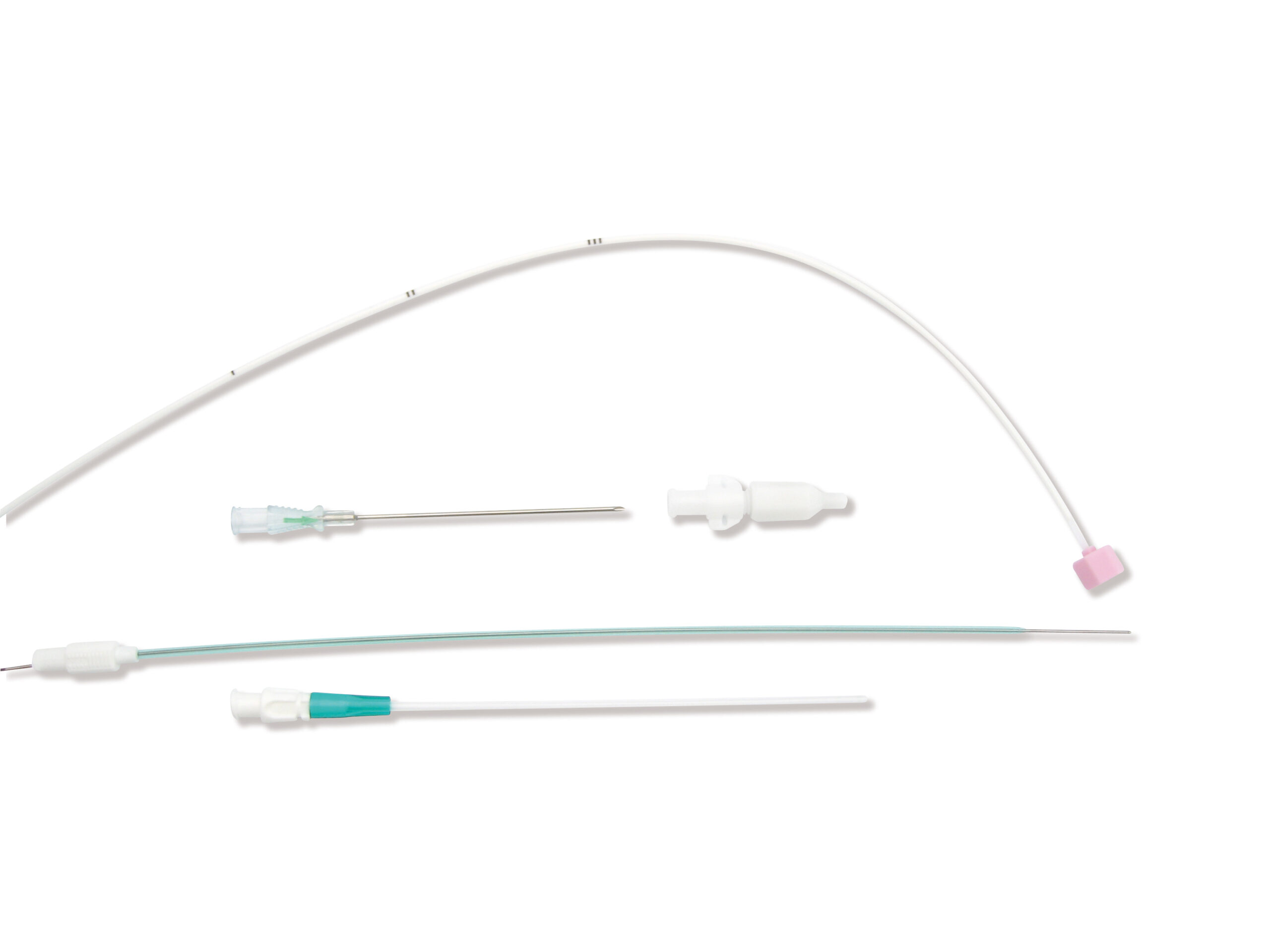 Nutricath S
Silicone catheter for long-term venous access.
About Product
Catheter identical to the Nutricath code 2180, inserted using a Desilet type introducer.
Venipuncture can therefore be performed using a needle with a small external diameter (20G for code 2171.13, 18G for other codes).
Tray presentation (double packaging) containing:
1 XRO silicone catheter with stylet
1 Desilet type introducer
1 detachable compression hub.
Catheter
Hub
Short I.V. cannula
Code
Int. Ø
mm
Ext. Ø
mm
Gauge
G
Flow rate
ml/min
Prim. vol.
ml
Length
cm
Ø
Fr
Colour
Ext. Ø
mm
Length
mm

2171.13

0.8
1.3
18
15
0.42
35
4
Yellow
–
–

2171.17

1.0
1.7
16
54
0.65
35
5
Blue
–
–

2171.20

1.2
2.0
14
65
0.75
35
6
White
–
–

2180.13

0.8
1.3
18
15
0.42
35
4
Yellow
2.1
55

2180.17

1.0
1.7
16
54
0.65
35
5
Blue
2.4
80

2180.20

1.2
2.0
14
65
0.75
35
6
White
2.7
80

2180.30

2.0
3.2
11
270
1.90
35
9.5
Red
–
–

2181.13

0.8
1.3
18
8
0.50
60
4
Yellow
2.1
52

2181.17

1.0
1.7
16
21
0.75
60
5
Blue
2.4
80

2181.20

1.2
2.0
14
40
0.82
60
6
White
2.7
80

2181.30

2.0
3.2
11
95
2.30
60
9.5
Red
–
–

2182.20

1.2
2.0
14
40
0.82
60
6
White
–
–
Contains Latex

: No

Contains DEHP

: No

Contains biogical or animal-based product

: No

Non-pyrogenic

: Yes
Contact Information