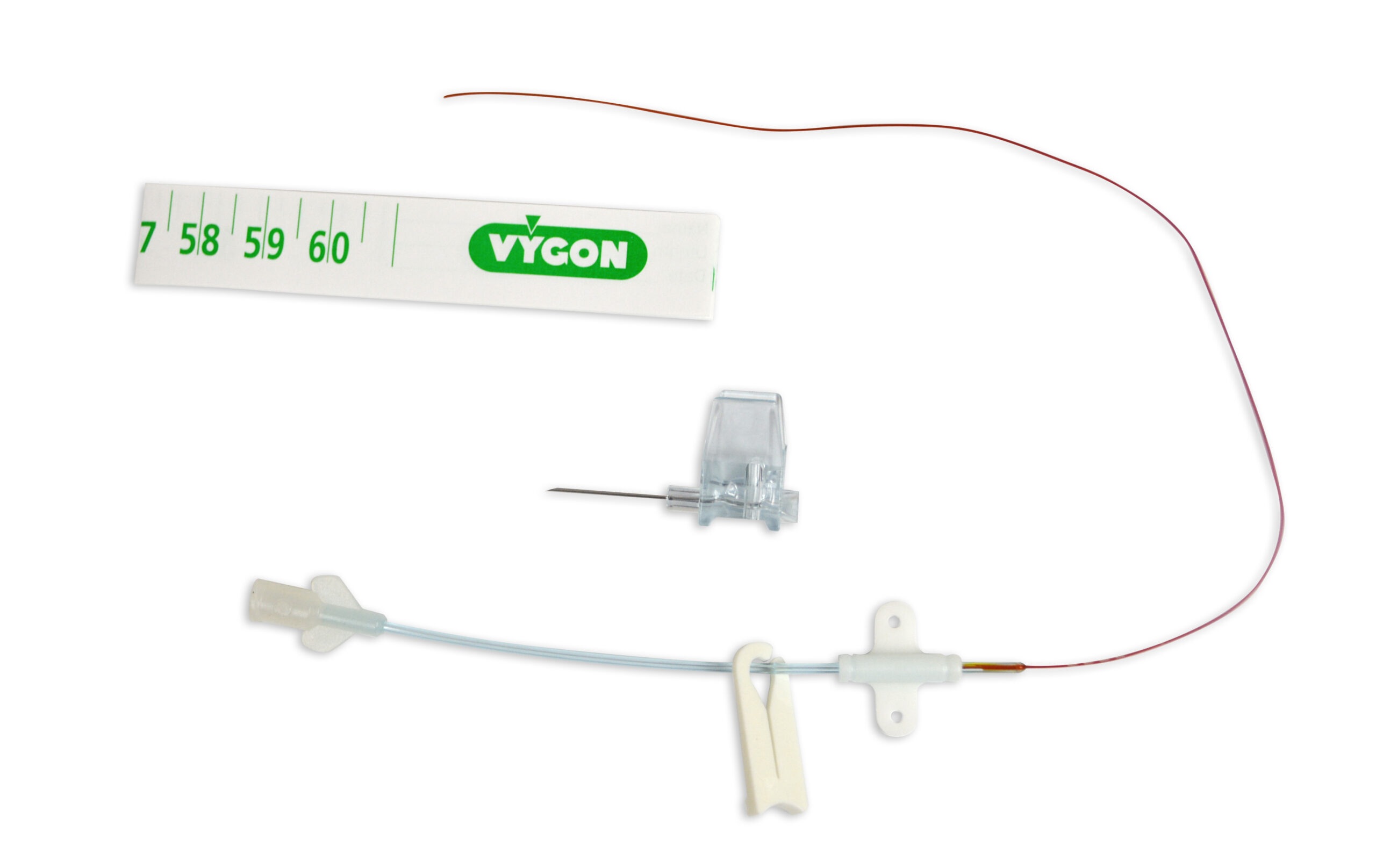 Premistar – 1Fr / 28G
Peripherally inserted polyurethane catheter (radiopaque) for parenteral nutrition and administration of medication in low weight premature babies.
About Product
Premistar is a 1Fr peripherally inserted central venous catheter. It is used for short and medium-term infusion of total parenteral nutrition or intravenous medications, up to 29 days, in low weight premature babies.
Premistar is made of radiopaque polyurethane incorporated with the Star technology. The Star technology is a combination of two antiinfectives: Rifampicin and Miconazole, delivering a local antimicrobial action at the catheter's surfaces.
Premistar is presented in a rigid tray containing:
1 catheter. The catheter tube is made of radiopaque polyurethane (1Fr size: Ø 0.17 mm x 0.35 mm) impregnated of the Star technology, and features markings every centimetre. The extension tube is made of polyurethane (8 cm long, Ø 0.5 x 1.6 mm) with clamp. Codes 6261.20 and 6261.203 have fixation wings. Codes 6261.206 and 6261.306 have a pink hub for standard short IV cannula fixation, if it is the type of introducer used by the practitioner.
1 splitting needle introducer (Ø 0.7 mm, 19 mm long) for codes 6261.20 and 6261.203. The splitting needle is totally removed after catheter placement.
Premistar codes 6261.206 and 6261.306 are supplied without introducer. The practitioner can thus choose the introducer that fits him best: standard short IV cannula, splitting needle, peelable cannula…
1 measuring tape to measure the length of catheter to be inserted from the puncture site to the cavoatrial junction.
Some models of Premistar are supplied with a stylet (see table of technical characteristics). The stylet is supplied with a Y connector. A syringe filled with saline solution can be connected to the lateral port of the Y connector to prime / flush the catheter and to lubricate the stylet.
Catheter
Introducer
Stylet
Code
Ø
Fr
Length
cm
Ext. Ø
mm
Flow rate (Pressure 1 bar)
ml/min
Prim. vol.
ml
Type
G
G
Ext. Ø
mm
Length
mm
–

6261.20

1
20
0.35
0.7
0.09
Splitting needle
24
0.7
19
No

6261.203

1
20
0.35
0.7
0.09
Splitting needle
24
0.7
19
Yes

6261.206

1
20
0.35
0.7
0.09
–
–
–
–
Yes

6261.306

1
30
0.35
0.6
0.11
–
–
–
–
Yes
Contains Latex

: No

Contains DEHP

: No

Contains biogical or animal-based product

: No

Non-pyrogenic

: Yes
Contact Information